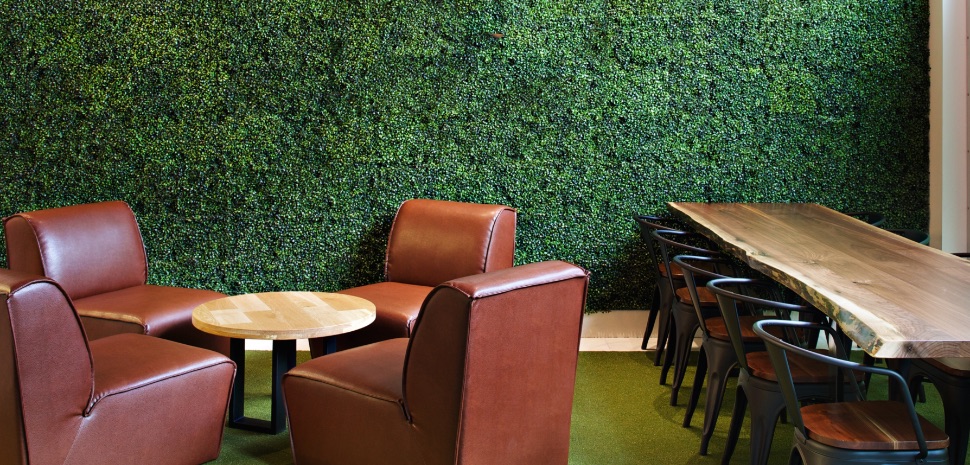 Privacy without maintenance
A natural hedge is a receptacle for insects and requires periodic pruning:  delimit your outdoor space by opting for the functionality of an artificial hedge. Extremely natural to view, the Overgreen hedges guarantee your privacy, adding refinement and quality to your garden.
VERTICAL GARDENS
And what do you think about an artificial wall? An ornamental choice of sure impact. You can choose to decorate an external façade, an inner wall or even just a part of it, by selecting the variant that best matches the surrounding environment.
TYPES AVAILABLE
Variety of the range of artificial hedges and synthetic walls available: imagine your ideal composition by evaluating among the different varieties with arboreal or shrubs . There are hedges in tiles, panels or rolls, all simple to assemble.